Vinyl pressing UK | One off vinyl pressing | Vinyl guides
Vinyl record pressing UK manufactured
12" vinyl features & add-ons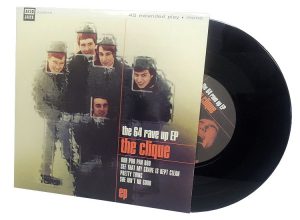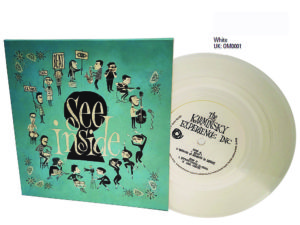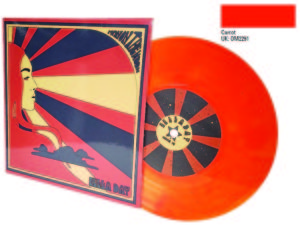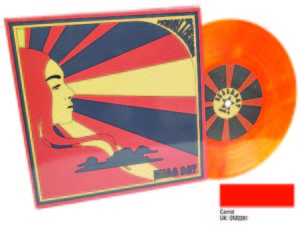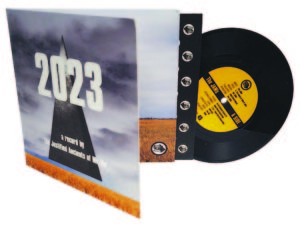 7" vinyl features & add-ons
One off vinyl cuts - 12" & 7"
Disc Wizards offer one or a handful of one off cuts of your music onto vinyl record. Each record is individually hand cut,and is supplied with a printed centre label sticker, in white paper inners and white or black outer card sleeves.
10 x 12"
vinyl record cut
Vinyl pressing UK - Guides, How to's & help tutorials
Fast turnarounds to suit your deadlines
The standard turnaround suits most requirements. Or select a faster turnaround and have the records ready sooner.
Test-pressings: 2.5 weeks
Main-pressings: 2.5 weeks
Test-pressings: 6 to 10 days
Main-pressings: 6 to 10 days
Turnarounds are based on standard black vinyl orders. Heavy-weight, colour and picture pressings can take longer. Before placing the order, talk to us about your dates and deadlines to ensure the vinyl are ready in time.
How much audio can fit on a vinyl record?
33 rpm:
Optimal: 5 mins per side
Maximum: 7 mins per side
(We don't recommend 33 rpm for 7" vinyl)
45 rpm:
Optimal: 4 mins per side
Maximum: 5 mins per side
33 rpm:
Optimal: 9 mins per side
Maximum: 14 mins per side
45 rpm:
Optimal: 8 mins per side
Maximum: 11 mins per side
33 rpm:
Optimal: 20 mins per side
Maximum: 24 mins per side
45 rpm:
Optimal: 12 mins per side
Maximum: 15 mins per side
Side lengths & cutting speed
The above times should be used as a guide. Bass heavy music means wider grooves, and shorter side lengths, and the converse for music not so heavy on the low frequencies. 
Audio supplied at maximum side lengths means we may need to cut the audio at a lower volume level in order for all the audio to fit on the side. This could result in the vinyl being up to 6db lower in volume compared to a cut at optimal lengths. This audio level reduction depends on the frequency range of the music. 
Bass heavy music means deeper and wider grooves, which result in either shorter audio lengths per side, or lower audio levels for longer sides to fit.
In comparison, solo classical guitar frequency range is likely to have less bass than dance music, and as a result, a side of 25mins of classical guitar will not be reduced too much in level compared to optimal.
Whilst audio cut at 33rpm produces a great sound on 12" and 10" records, 45rpm cuts result in even better audio fidelity.
For 7" we strongly advise against 33rpm cuts as they tend to result in a degraded audio quality.
How to prepare your audio files
Supply continuous audio files
Prepare a single continuous stereo audio file of your tracks in the correct order for each side of the record. These files should include appropriate gaps between the track (normally about 3 to 4 seconds). 
We will not alter this audio in any way, and the lacquer will be cut directly from the supplied continuous files. 
Along with the audio files, provide a list of Visual Track Marker points (known as VTMs for short). These are the points at which the lacquer and records will be marked to indicate the start of a track, and make it easier for the listener to skip to the start of a particular song on the record.  
For example, if your Side A continuous file consists of 4 tracks with the following lengths; 1.30min / 4 sec gap / 2.45 / 4 sec gap / 3.30 / 4 sec gap / 2.30, then the VTM list should read as follows:
VTM: 0.00 / 1.30 / 4.19 / 7.53
Provide individual tracks
We can accept individual song files and tracks. We'll set up and create the continuous audio files and VTM points.
The new audio files will be emailed back to check and approve. There is a cost of £35+vat for the service.
Audio mixing tips for vinyl records
A well mixed track following good mixing practices should also translate well to vinyl, there are however some key points to check for before sending your audio for vinyl manufacture.


View our full guide on preparing your mixes for vinyl manufacture.
Too much audio overload in the high frequency range can cause a harsh sounding distortion on the records.
Ensure cymbals, hats and special effects are not overly loud in mixes.
Basslines, kick drums and other low frequency sounds should ideally be supplied mono on vinyl mixes. 
Roll off any frequencies below 20Hz.

Sibilance in your mixes can cause a nasty distortion on the records.

Apply a 'de-esser' to vocals to remove excessive sibilance.
Keep low frequency instruments 'centre-panned' on mixes. Keep other frequencies mostly centre for cleaner tracking on the lacquer cut.
Try to avoid any extreme or sudden panning.

Mastering compression should be used lightly ensuring mixes have a natural sounding dynamic range.

Mixes should be supplied at -1db peak with an average RMS level of about -12db for each side. 
The outer edges of a vinyl record has better high frequency which gradually reduces as the needle moves inwards.
Keep high energy tracks at the starts of each side, and ballads towards the ends.
Vinyl records have a different frequency response and their own sound nuances when compared a digital version of the same music.
Expecting the vinyl to sound the same as the digital counterparts will lead to disappointment.
Test-pressings are the first records made from the pressing plates and offer the first opportunity to evaluate the quality of the audio before the main pressing takes place.
Most test-pressings are approved first time, however a test-pressing could contain a jump or loud pop, which requires fixing before the main pressing takes place.
What if I choose not to have test-pressings?
Test-pressings are recommended to ensure that the vinyl are free from any excessive pops, skips and other unwanted noise. Due to time constraints, some customers choose not to have any test-pressings, and opt straight for the main manufacture.
We do check a random pressed record as they are coming off the press to check for any obvious issues. However, incase something is not picked up in our checks, then any rework is additionally billable.
Test-pressings are supplied with a white label and packed into a white inner.
Centre labels, inners sleeves & outer vinyl cases
Centre vinyl record labels
The vinyl centre label, also known as a record label, is the printed information found on the centre of a record. There is one label for each side of the record.
Vinyl record labels contain information on the artist and album, song titles, playback speed and copyright disclaimers.
Labels are printed in colour onto special 'blue-backed record paper'. Rather than being stuck or glued to the record, a vinyl 'puck' is sandwiched between the side A and B labels, and the labels are pressed into the vinyl record at the time when the record is pressed.
Labels for 7 inch records are 8.25cm in diameter, and those for 12 and 10 inch records have a diameter of approx. 10cm.
Records are normally packed into protective inner sleeves soon after they come off the presses.
White paper inner sleeves are used as standard. However, variations include black paper inners, white or black poly lined inners, and custom printed inner sleeves.
Black inners are the same as white, except black in colour. Poly lined inners are similar to paper inners with the addition of plastic lining inside the inner. Poly inners are available in black or white.
Finally, we offer the option to pack records in custom printed inner sleeves. This can be printed in full colour with any design or artwork provided.
Outer vinyl packaging can be two sided printed sleeves, or four sided printed gatefold wallets.
Outer packaging is printed on a heavy duty artboard and includes a gloss or matt finish. Gatefold wallets can be supplied with one pocket opening, or two pockets for a double album vinyl release.
Printed sleeves and vinyl gatefold packaging is available for all record sizes, 7, 10 and 12 inch records. Additional options include spot pantone colours, foil blocking, spot lamination and embossing.
Picture vinyl are often packed into clear plastic PVC wallets rather than printed card outers.
All master lacquers cut at Abbey Road Studios
Your music cut by award winning engineers
All our master lacquers are cut Abbey Road studios by award winning engineers to ensure your music sounds it's absolute best when pressed to vinyl.
Our lacquers are cut on VMS80 Neuman lathes and the Abbey Road engineers will make tweaks and adjustments to your music to ensure the music sounds it's very best and totally awesome once cut to vinyl.
100% test-pressing approval rate
We are proud to say all our masters cut at Abbey Road have had a 100% first test-pressing approval rate till now.
This fantastic reliably ensures your deadlines are met and your finished vinyl records are delivered as soon as possible and bang on time.
Attend your lacquer cutting at Abbey Road Studios
You can attend and watch and witness your music being cut onto the vinyl lacquer master live and in person. Speak to us for more information.
Heavyweight vinyl, colour vinyl & picture vinyl pressing
Heavyweight vinyl pressing
Disc wizards offer heavyweight vinyl pressings.
Our standard 12″ vinyl are pressed at approx 140 gram weight per record.
For an additional fee, we offer heavyweight vinyls pressed at 180 gram a record.
The weight of the record doesnot affect the sound quality, however some people prefer the feel of a heayyweight pressing.
Heavyweight is only available on 12″ pressings. 7″ and 10″ records are pressed at 40 grams and 110 grams respectively.
Have your vinyl pressed in a wide choice of colours.
Whilst black vinyl is the most common option for pressings, we can offer clear, white and over 100 additional colours to choose from.
Combine two or more colours to create a marbling or swirl effect. The swirl pattern is created randomly ensuring each vinyl pressing is a unique piece of art.
There is an additional fee for colour pressings, which can be found on the quote form.
View our wide range of available vinyl pressing colour options.
Create a piece of art on your vinyl to compliment your music.
Picture vinyls offer the options to embed colour prints on both sides of the record.
Picture vinyls are available for 12″, 10″ and 7″ sizes with each record manually hand-made and pressed.
Picture vinyl are often packed into clear plastic PVC wallets rather than printed card outers to showcase the artwork.
Use our quote form to generate a quick price.
Add digital download codes to your vinyl release!
Printed download cards are inserted in every vinyl record. This lets customers download and listen to high quality digital versions of your music whilst away from their record players.
Each card is printed with a unique, one time use code.
Downloads are hosted on our dedicated download platform at MyTuneCode.com.
Download codes can be included when creating an instant vinyl quote.
How are vinyl records made?
Lacquer cutting is the most important part of the vinyl manufacture process. This is where the audio is cut into a master lacquer.
Galvanics is the process of making metal plates, or impressions, of the cut lacquer. First a positive is made, followed by a negative from the positive.
From the negatives, a set of pressing plates are created which are then loaded into the presses and used to create vinyl records.
A handful of test-pressings are made to ensure the  record sounds good and contains no skips or loud pops. If there are issues, then it's back to stage 3 and new plates are created.
Once test-pressings are approved, then the main pressing can begin. This can be black heavy-weight, colour vinyl or picture discs depending on the order details.
After the vinyl have had sufficient cooling time, they are packaged into paper inners and outer card sleeves, along with any printed inserts, download codes, CDs, and shrinkwrapped.