Select either a 4, 6, 8 or 10 panel digipak CD case below & create an instant quote

Digipak CDs consist of sturdy printed card with clear plastic trays attached on the inside to form a modern digipak CD case.
Select the number of panels required to get started!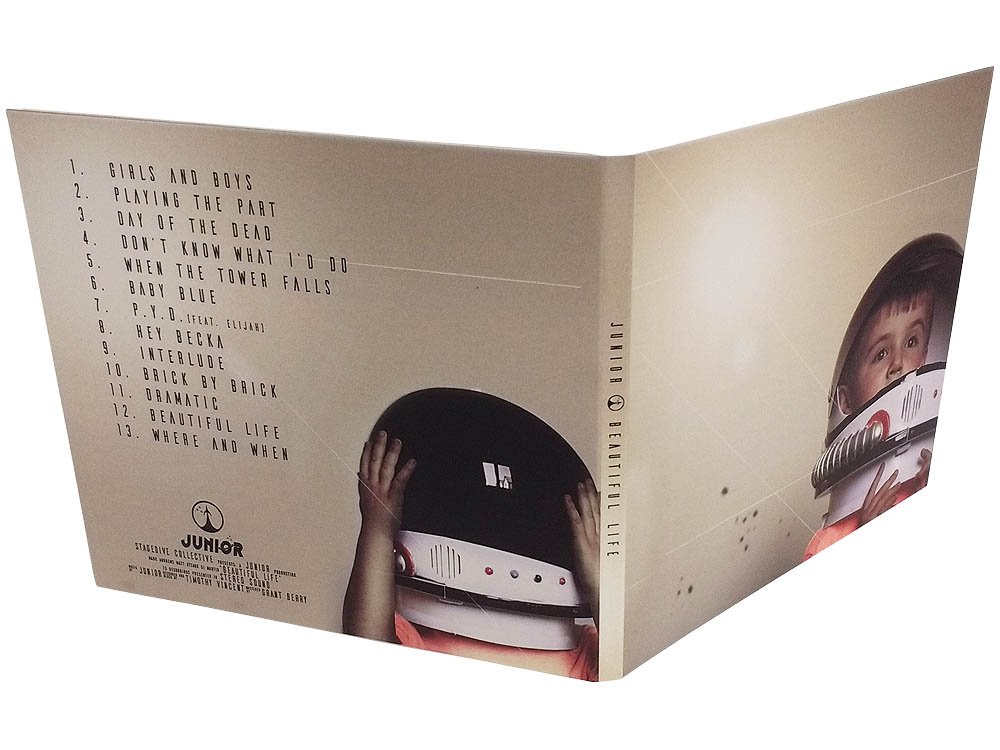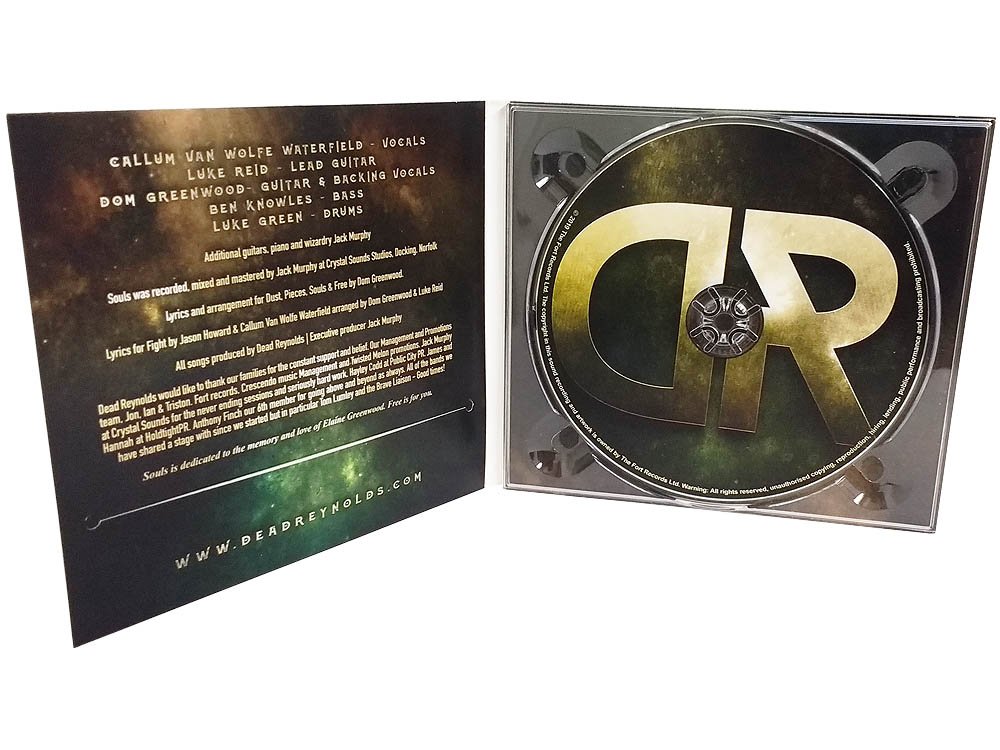 4 panel digipak description
CD digipaks with 4 panels, (also called digipacks) have 4 panels of custom colour printing. Front cover, inside left, inside right and back cover.
Our digipaks use a clear plastic tray on the inside right panel, this means that you can add print to this panel and it will show through on the tray.
Full colour printing is included as standard across our entire range of digipak CDs. These CD digipaks are available in a gloss or matt finish included at no extra cost adding a professional finish to a fabulous packaging style.
If four panels of digipak CD print are not quite enough, then add a booklet to your album. Booklets are available from four page inserts, through to 36 page booklets. You may want to add song lyrics, more photos and thanks and dedications.
Booklets are housed on the left hand panel of these digipak cases. This can be a tunnel pocket, or a slot pocket (view images able to see examples).
Use the quote form to generate an instant 4 panel digipak CD quote, and enter your email address to send the quote and details on how to order to your email address.
Product features
4 panel digipak templates
Booklet insert templates
6 panel digipak description
The 6 panel digipak CD (or sometimes spelt digipack) is the next step up from a 4 panel CD digipak, flexitray packaging.
We can supply 6 panel digipaks with one, two or three trays to hold multiple CDs and DVDs. Alternatively, one of the panels can house CD size booklets.
Like all of our packages, the 6 panel CD digipaks are available from 100 units upwards and an instant quote with various options can be generated on the quotation form.
If the 4 panel CD digipak does not provide enough space for information, the 6 panel digipak CD is the logical next step up.
As always, our card packaging comes finished in the choice of matt or gloss laminate, just to add that final professional touch.
Product features
6 panel digipak templates
Booklet insert templates
8 panel digipak description
Eight panel CD sized digipaks are simply stunning.
The DVD & CD digipaks offer a full eight panels of colour print and finished as standard in high gloss or soft matt this makes the 8 panel digipaks very versatile. 
These large format CD digipaks really create a spectacular collectors item.
The eight panel digipak can hold from one disc right through to four discs in four separate clear trays, alternatively one of the panels can be used to accommodate inserts or CD booklets.
As you can see from the range of 8 panel digipak CD templates available below, there is a multitude of tray placement options, so choose the style that is just right for your album release.
If eight panels is not enough space for your print, then you can add a booklet to accompany the digipak cases. The booklet is normally housed on the inside left panel. Contact us if you wish to have any alternative layout arrangements.
Use the instant quote from to create a customised quotation and then email it across to yourself to confirm the digipak price and to receive further details on how to start your order process.
Product features
8 panel digipak templates
Booklet insert templates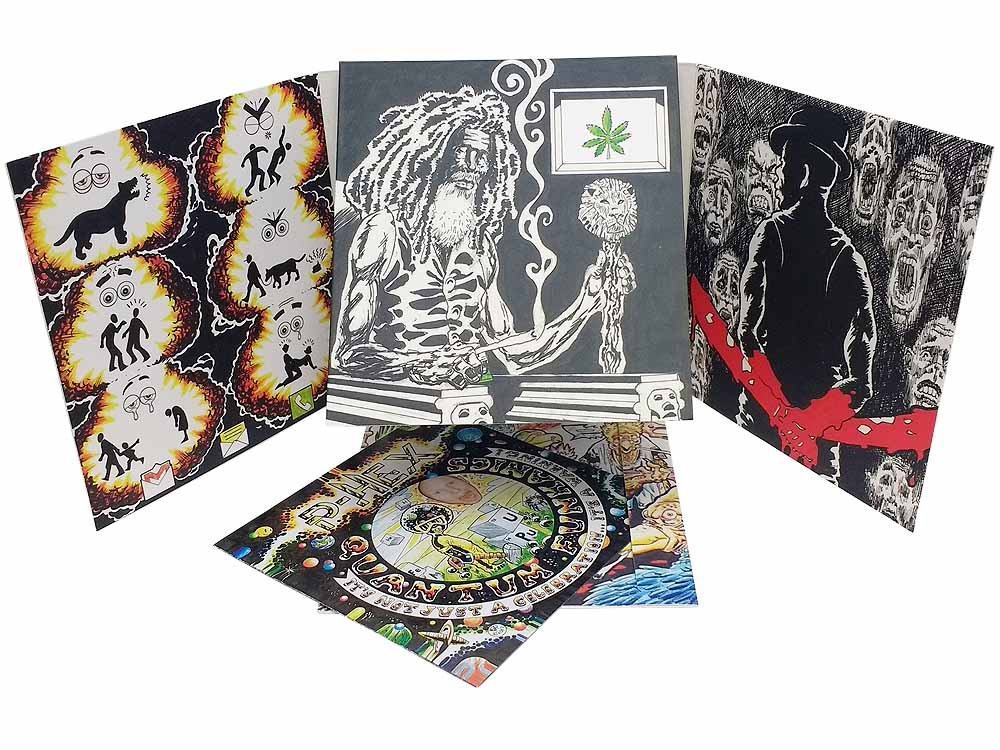 10 panel digipak description
The 10 panel digipak CD packaging definitely makes an impression.
The 10 panel, or sometimes known as a Maltese Cross CD digipaks, ensures your album release really stands out.
Once closed the 10 panel digipak take up no more storage space than regular CD digipak cases. To open the cases, each panel is folded out, one at a time, to reveal the disc housed in the centre most panel, and the case created an iconic plus shape, or maltese cross shape. This can be viewed in the above 10 panel digipak image gallery.
This package features a total of 10 panels of digipak printable area, providing ample design space to get your message across.
The disc is located on the inner most centre panel, and each printed panel folds in, and out, in turn to create a stunning and unique digipack style.
Just as with all our card packaging, the 10 panel, maltese cross CD digipak is available with gloss or matt finishes to create a stunning and professional, retail ready item.
Product features
10 panel digipak templates
Booklet insert templates